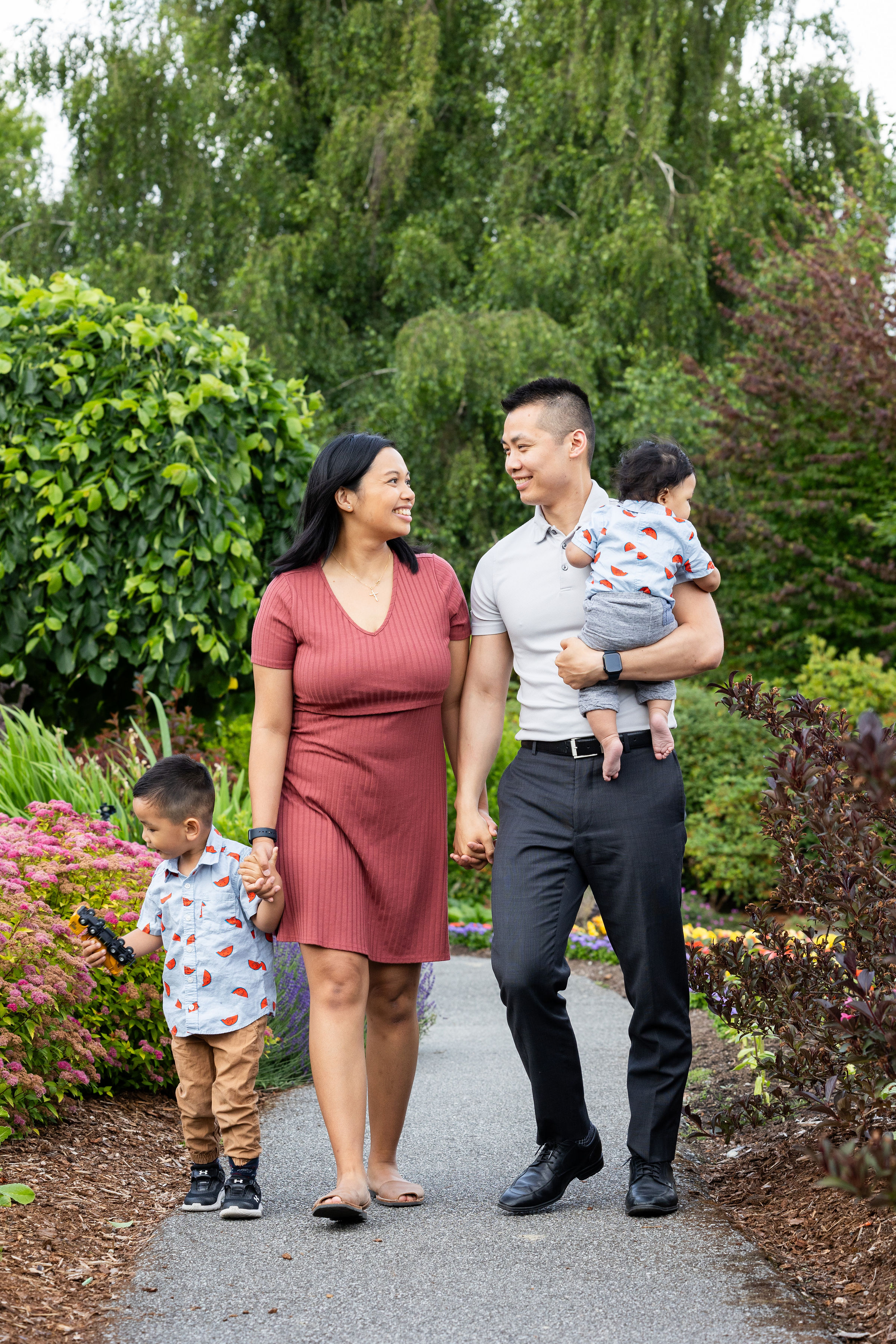 Hello!
My name is Dana. Welcome to my place as I journey in our Catholic faith of motherhood and self-care in sewing.
It all started when my son, Lorenzo, was born and I just wanted to make a saint doll for him after Saint Lorenzo Ruiz. Of course, I am not a professional seamtress so it took many many tries to get it right and still learning as I go!
The name of my shop was chosen from Saint Clare being referred to "a little plant of Saint Francis" and connecting it to myself who is starting to grow in this new role of mommy. Also, my husband and I were blessed to be married on her Feast Day :)
I live in Vancouver, Canada with my husband, Patrick and our two boys Lorenzo and Xavier. My husband is a personal trainer and runs his own business called Coach Patrick Liu (check it out!) We love the outdoors and our family is everything.
Here I will be sharing my faith, amateur sewing saint dolls and early childhood faith creativities.
Enjoy and many blessings :)