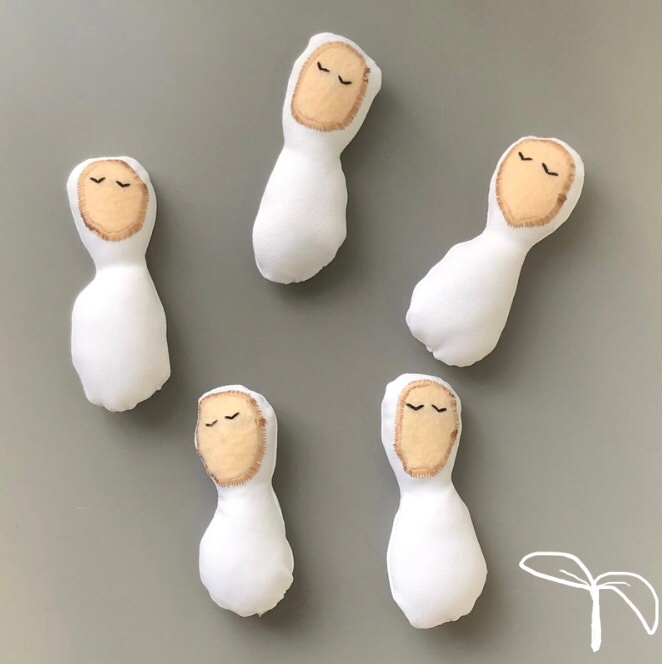 Frequently Asked Questions

What is the currency of your shop?

I have officially changed our currency to USD from CAD to better serve our American customers. As I am growing more to selling in the States, it makes sense to put it into USD dollars. Pricing similarly reflects the CAD dollar.
When can I purchase in your shop?
All products will be available during a scheduled restock. This usually happens once a month called a "restock day" until all dolls and felt puppets are sold out. Please sign up in our mailing list and follow us on Instagram to stay in the scoop!! :)
Do you accept refunds, returns & exchange?
I do not offer any refunds, returns and exchanges. All sales are final. Please be mindful and read carefully when purchasing any items and always double check when filling up the shipping address. I am not responsible for shipping to an incorrect address. If you, however, make a mistake and need to cancel your order/change shipping address, please email me at alilplantt@gmail.com within 24 hours. That is with two t's.
What are the sizes of the dolls?
They measure an average of 10 inches tall and 2 inches wide.
How does shipping work?
Due to the high impact of deliveries from the cause of COVID-19, please be patient as our delivery services are working their best! :)
All dolls are made and ready to ship. They will be shipped the following week after you place your order.
All U.S.A. orders are shipped via USPS. Tracking will be included and will take 3-14 business days once shipped (according to the carrier I'll be using). I am not responsible for any custom and duty fees. The buyer takes full ownership.
All Canada orders are shipped via Canada Post. Tracking will be included and will take 2-14 business days once shipped (according to the carrier I'll be using).
All international orders are shipped via Asendia, Canpar or UPS. Tracking will be included and will take 4-75 business days once shipped (according to the carrier I'll be using).
As we are aware of the further delays in postal offices and customs, it is out of my control once they are shipped and delivered pass the estimated day. If your order has not arrived within the time period given, please contact me and I will do my best to help you resolve the matter with the carrier.
Do you make custom orders?
Unfortunately, I do not take custom orders at this time as I do not want to overload my work.
What happens if the item I want is sold out?
I make a certain amount of dolls/felt puppets that I can manage in a month while being a mommy. I take the time and effort to make each one by hand. I thank each and every one of you who find interest with my creations and apologize if you weren't able to purchase the one you wanted. If the one you want is sold out, please subscribe to my mailing list found under info and follow along at @alilplant on Instagram to stay in the scoop for the next relaunch!! Thank you for the support!!
What is your private policy?
Your privacy matters to me. My shop has SSL, which adds a layer of security when you enter your information at check out. Payments are processed through Stripe. Please consider reading Stripe Policy & Big Cartel Policy
How do you clean the dolls?
Please do not machine wash and put in the dryer. Spot clean with mild soap and water will do.
Please be respectful and considerate with my shop. I will do the best that I can to take care of your needs. As always, keep in mind WWJD? (What Would Jesus Do?)