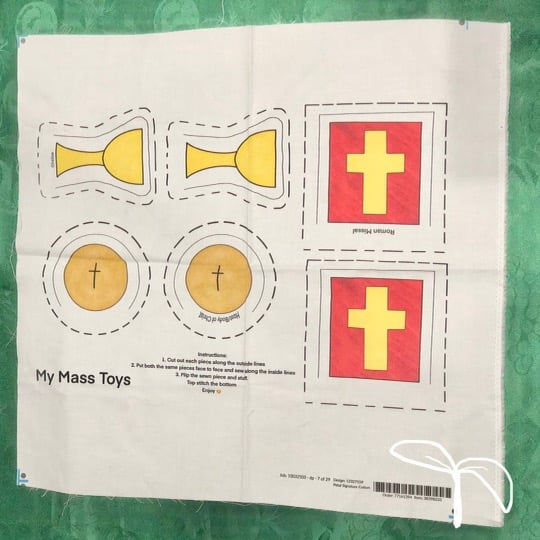 DIY Basic Mass Plushie Set
This includes one square metre of the Basic Mass Plushie Set (please note it is not cut and sewn as it is a Do-It-Yourself)
Set includes 3 articles of the Mass to be cut: Host/Body of Christ, Chalice and Roman Missal. Please note, when sewing, sew inside the line to cover line when flipping over.
This set is larger compare to the Deluxe Mass Plushie Set.
Perfect gift for birthdays, baptisms and Christmas!
Details:
~ Made of cotton and Poly-Fil
~ Roughly measures 2 inches tall (host) and 6 inches tall (monstrance).
~ Comes with a drawstring bag
~ Keep bag away from children under 3 years to prevent suffocation.
~ Do not machine wash. Spot clean only.
Shipping:
~ Please read and understand the FAQ page for additional information.
All 100% digitally drawn and handmade!